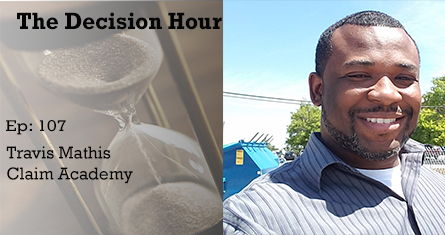 Take a listen as I sit down in this episode with U.S. Army Veteran Mr. Travis Mathis.
Hear Travis's story as he shares his experience in the military and after several combat tours, his "Decision Hour" came upon him which landed him where he is today at Claim Academy claimacademystl.com/
Claim Academy is a St. Louis-based developer boot camp that offers 12-week classes in Full Stack Java and .NET/C# programming, as well as shorter classes in software development, technology and career development. Claim Academy promises to transform novices into industry ready, software developers/software engineers through rigorous coursework taught in-person by expert instructors.
Claim Academy has a 95% placement rate and graduates, make, on average, $58,000 per year as a starting salary. Claim Academy graduates are currently employed, or are contracted with, some of the area's top companies, including MasterCard, Scottrade, Centene, Mercy, RGA, Daugherty Business Systems, and others.
Enjoy!